Posts for tag: oral hygiene
By Tressa Priehs DDS
January 20, 2019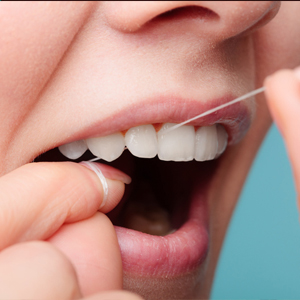 The vast majority of teeth and gum problems stem from two dental diseases: dental caries (tooth decay) and periodontal (gum) disease. But although these dental diseases are all too common in our society, there's a good chance you can prevent them from harming your own dental health.
That's because we know the primary cause for both of them—dental plaque, a thin film of bacteria and food particles that can build up on tooth surfaces usually as a result of poor oral hygiene. Remove this plaque build-up daily and you dramatically decrease your risk for disease.
The primary way to do this is with a daily habit of brushing and flossing. While regular dental cleanings remove plaque and tartar (calcified plaque) from hard to reach places, it's your regular practice that removes the bulk of daily buildup. Interrupting plaque buildup helps keep disease-causing bacteria at bay.
That also means performing these two hygiene tasks thoroughly. For example, you should brush all tooth surfaces, especially in the rear and along the entire gum line (a complete brushing should take at least 2 minutes). And by the way, "thorough" doesn't mean "aggressive"—a gentle circular motion is all you need. If you scrub too hard, you run the risk over time of damaging your gums.
And while many people discount flossing as a hard and unpleasant task, it's still necessary: at least half of the plaque in your mouth accumulates between the teeth where brushing can't reach effectively. If you find flossing too difficult, you can take advantage of tools to make the task easier. A floss threader will make it easier to get floss through your teeth; you could also use an oral irrigator, a device that emits a pressurized spray of water to loosen and flush away some plaque.
Along with dental visits at least twice a year, daily brushing and flossing is the best way to reduce your risk of both tooth decay and gum disease. Avoiding these two diseases will help ensure your smile is attractive and healthy throughout your life.
If you would like more information on preventing dental disease, please contact us or schedule an appointment for a consultation. You can also learn more about this topic by reading the Dear Doctor magazine article "Daily Oral Hygiene: Easy Habits for Maintaining Oral Health."
By Tressa Priehs DDS
June 14, 2018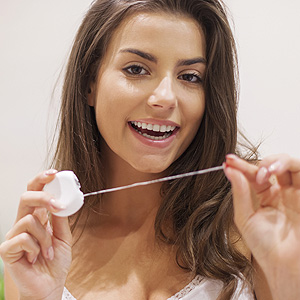 Regular dental visits are an important part of maintaining healthy teeth and gums. But it's what goes on between those visits — daily hygiene and care — that are the real ounce of prevention.
Here are 4 things you should be doing every day to keep your mouth healthy.
Use the right toothbrush and technique. Brushing with fluoride toothpaste at least once every day is a must for removing plaque, a thin film of bacteria and food particles which is the main cause of dental disease. Your efforts are more effective if you use a soft-bristled, multi-tufted brush that's replaced often, especially when bristles become splayed and worn. To remove the most plaque and avoid damaging your gums, brush with a gentle, circular motion for at least two minutes over all tooth surfaces.
Don't forget to floss. Your toothbrush can get to most but not all the plaque on your teeth. Flossing — either with flossing string, pre-loaded flossers or a water irrigator — helps remove plaque from between teeth. Don't rely on toothpicks either — they can't do the job flossing can do to remove plaque.
Mind your habits. We all develop certain behavioral patterns — like snacking, for instance. Constant snacking on foods with added sugar (a major food source for bacteria) increases your disease risk. Consider healthier snacks with fresh fruits or dairy, and restrict sugary foods to mealtimes (and the same for sports and energy drinks, which have high acid levels). Stop habits like tobacco use, excessive alcohol consumption or chewing on hard objects, all of which can damage your teeth and gums and create a hostile environment in your mouth.
Watch for abnormalities. If you pay attention, you may be able to notice early signs of problems. Bleeding, inflamed or painful gums could indicate you're brushing too hard — or, more likely, the early stages of periodontal (gum) disease. Tooth pain could signal decay. And sores, lumps or other spots on your lips, tongue or inside of your mouth and throat could be a sign of serious disease. You should contact us if you see anything out of the ordinary.
If you would like more information on how to care for your teeth and gums, please contact us or schedule an appointment for a consultation. You can also learn more about this topic by reading the Dear Doctor magazine article "10 Tips for Daily Oral Care at Home."
By Tressa Priehs DDS
May 05, 2018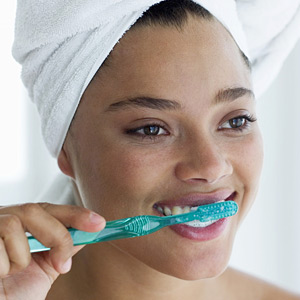 Taking care of your teeth is a life-long endeavor. And like any other aspect of healthcare, it can be costly — from regular dental visits and cleanings to more expensive treatments and procedures for protecting and preserving your teeth.
But what if you're limited in your financial ability — does that mean your dental health has to suffer? Not necessarily — if you're careful to adopt and follow an effective strategy for oral care.
Here, then, are 3 considerations you should keep in mind as you develop your dental care strategy and action plan.
Practice thorough, daily oral hygiene. Many of the potential dental problems people face are the result of not practicing or not properly performing oral hygiene — daily brushing and flossing along with semi-annual dental visits for cleanings and checkups. The aim is to remove bacterial plaque, the sticky film that adheres to teeth after we eat, and keep it from building up on tooth surfaces. Removing plaque reduces your chances of developing the two major dental diseases caused by it, tooth decay and periodontal (gum) disease, which could result in additional treatment costs. However, even with excellent oral hygiene you'll still form tartar (hardened plaque deposits) on your teeth, so professional cleanings are also a must.
Take care of the rest of your health. Your teeth and gums aren't islands unto themselves — your oral health is heavily influenced by other conditions in the body, especially systemic diseases like diabetes or cardiovascular disease. So, be sure you're eating a nutritious diet, follow an exercise plan and see your physician regularly to monitor your health. Your teeth, as well as the rest of your body, will be healthier for it.
Work out treatment plans with us to fit your finances. Unfortunately, there's no guarantee your teeth and gums won't need advanced care sometime in your life, even with proper hygiene and diet. If you're in need of extensive treatment or you feel you need to enhance your smile, talk with us. We'll be glad to discuss your options, and work out both a treatment and financial plan that fits your needs and budget.
If you would like more information on oral care with financial limitations, please contact us or schedule an appointment for a consultation. You can also learn more about this topic by reading the Dear Doctor magazine article "Finances and Dental Care."