Posts for: March, 2019
By Tressa Priehs DDS
March 11, 2019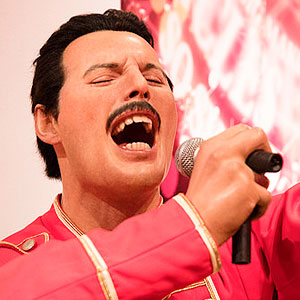 The movie Bohemian Rhapsody celebrates the iconic rock band Queen and its legendary lead vocalist, Freddie Mercury. But when we see pictures of the flamboyant singer, many fans both old and new may wonder—what made Freddie's toothy smile look the way it did? Here's the answer: The singer was born with four extra teeth at the back of his mouth, which caused his front teeth to be pushed forward, giving him a noticeable overbite.
The presence of extra teeth—more than 20 primary (baby) teeth or 32 adult teeth—is a relatively rare condition called hyperdontia. Sometimes this condition causes no trouble, and an extra tooth (or two) isn't even recognized until the person has an oral examination. In other situations, hyperdontia can create problems in the mouth such as crowding, malocclusion (bad bite) and periodontal disease. That's when treatment may be recommended.
Exactly what kind of treatment is needed? There's a different answer for each individual, but in many cases the problem can be successfully resolved with tooth extraction (removal) and orthodontic treatment (such as braces). Some people may be concerned about having teeth removed, whether it's for this problem or another issue. But in skilled hands, this procedure is routine and relatively painless.
Teeth aren't set rigidly in the jawbone like posts in cement—they are actually held in place dynamically by a fibrous membrane called the periodontal ligament. With careful manipulation of the tooth, these fibers can be dislodged and the tooth can be easily extracted. Of course, you won't feel this happening because extraction is done under anesthesia (often via a numbing shot). In addition, you may be given a sedative or anti-anxiety medication to help you relax during the procedure.
After extraction, some bone grafting material may be placed in the tooth socket and gauze may be applied to control bleeding; sutures (stitches) are sometimes used as well. You'll receive instructions on medication and post-extraction care before you go home. While you will probably feel discomfort in the area right after the procedure, in a week or so the healing process will be well underway.
Sometimes, dental problems like hyperdontia need immediate treatment because they can negatively affect your overall health; at other times, the issue may be mainly cosmetic. Freddie Mercury declined treatment because he was afraid dental work might interfere with his vocal range. But the decision to change the way your smile looks is up to you; after an examination, we can help you determine what treatment options are appropriate for your own situation.
If you have questions about tooth extraction or orthodontics, please contact our office or schedule a consultation. You can read more in the Dear Doctor magazine articles "Simple Tooth Extraction" and "The Magic of Orthodontics."
By Tressa Priehs DDS
March 01, 2019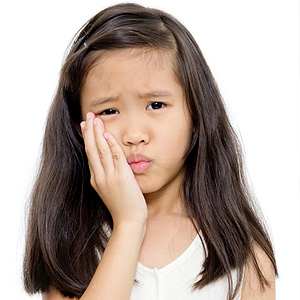 Even though a child's primary ("baby") teeth eventually give way, it's still important to treat them if they become decayed. Primary teeth serve as guides for the emerging permanent teeth — if they're lost prematurely, the permanent tooth may come in misaligned.
If the decay, however, affects the tooth's inner pulp, it poses complications. A similarly decayed adult tooth would be treated with a root canal in which all the pulp tissue, including nerve fibers and blood vessels, are removed before filling and sealing. Primary teeth, however, are more dependent on these nerves and blood vessels, and conventional filling materials can impede the tooth's natural loss process. It's better to use more conservative treatments with primary teeth depending on the degree of decay and how much of the pulp may be affected.
If the decay is near or just at the pulp, it's possible to use an indirect pulp treatment to remove as much of the softer decay as possible while leaving harder remnants in place: this will help keep the pulp from exposure. This is then followed with an antibacterial agent and a filling to seal the tooth.
If the pulp is partially exposed but doesn't appear infected, a technique called direct pulp capping could be used to cover or "cap" the exposed pulp with filling material, which creates a protective barrier against decay. If decay in a portion of the pulp is present, a pulpotomy can be performed to remove the infected pulp portion. It's important with a pulpotomy to minimize the spread of further infection by appropriately dressing the wound and sealing the tooth during and after the procedure.
A pulpectomy to completely remove pulp tissue may be necessary if in the worst case scenario the pulp is completely infected. While this closely resembles a traditional root canal treatment, we must use sealant material that can be absorbed by the body. Using other sealants could inhibit the natural process when the primary tooth's roots begin to dissolve (resorb) to allow it to eventually give way.
These all may seem like extraordinary efforts to save a tooth with such a short lifespan. But by giving primary teeth a second chance, their permanent successors will have a better chance of future good health.
If you would like more information on treating decay in primary teeth, please contact us or schedule an appointment for a consultation. You can also learn more about this topic by reading the Dear Doctor magazine article "Root Canal Treatment for Children's Teeth."